Skip to end of metadata
Go to start of metadata

This lesson covers how to find and add images from the popular free image hosting and sharing site, Flickr. Flickr is a "Mashup", and one type of content that is possible to add to a course.
1. From the Build Content Menu, choose Flickr Photo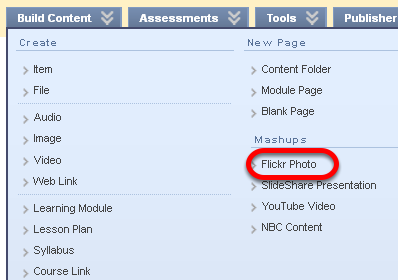 2. Decide the Kind of Search you wish to Conduct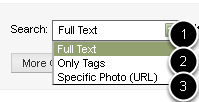 You can search for
1. full text associated with the image
2. only tags that authors have entered (or not)
3. a specific image
3. Enter your Search Terms and Further Define your Search

NOTE: More Options allows you to search using additional criteria such as the date
4. Scroll to an image you might choose, and select Preview to see it more clearly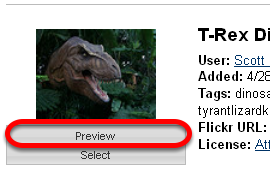 5. To exit Preview Mode, click the X on the upper right corner of the image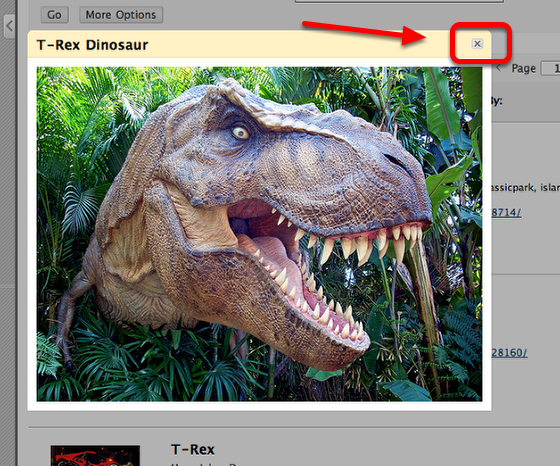 6. To select any image to put in your course, choose Select from under the image thumbnail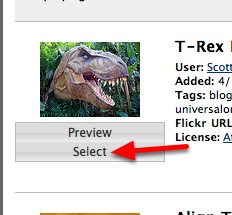 7. Give the image a name of your choosing

8. Add a Description of the image if desired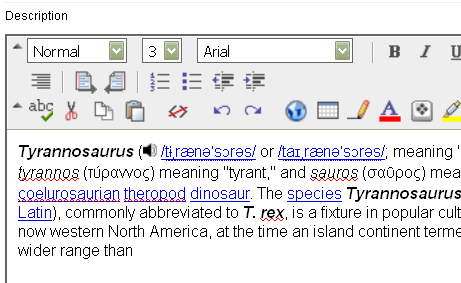 Text added here will appear below the image
9. Choose the option including View, Size, and Flickr information options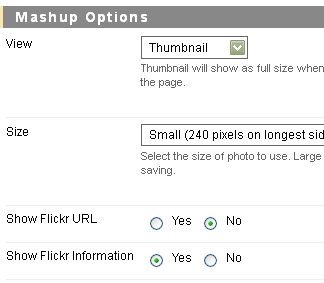 Choosing "Original Size" in the View options can sometimes pull up extra large images that won't display properly in Blackboard.
10. Attach or Link to any Additional Content as necessary

11. Determine the Options as Desired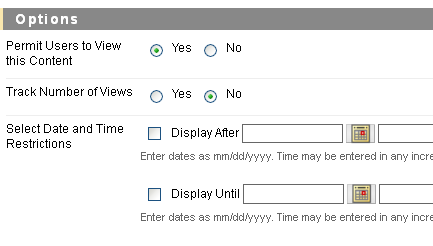 12. Click Submit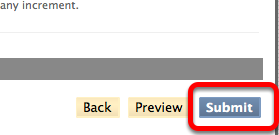 13. Your Flickr Photo and description has been added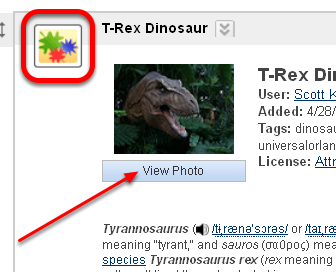 NOTE: the icon that indicates a "Mashup" has been added to the course content.
When students click the View Photo button below the thumbnail, they will get the larger preview.