Skip to end of metadata
Go to start of metadata

This lesson covers adding a blank page to the course menu that you may add content to (Note that Assessments and other Tool links cannot be created on Blank pages.)
1. Click the Plus Button and choose Blank Page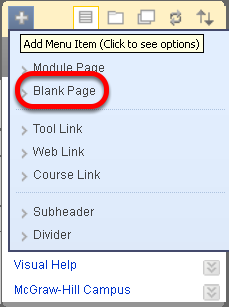 2. Add a Name for your blank page, check if it should be available to students, and click submit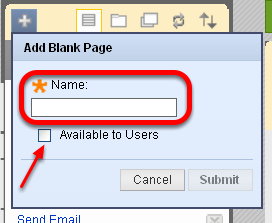 Note: If you do not check the Available to Users box, students will not see the blank page. You can always edit this after.
3. Add your Content to the Content Box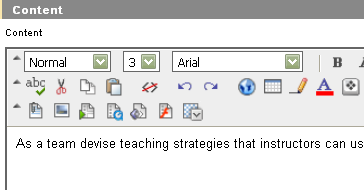 4. Add any Necessary Attachments

5. Select the Appropriate Options

6. Click Submit

Your new page has been created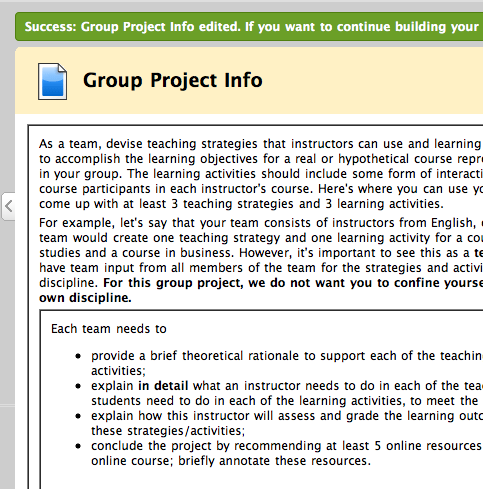 New pages can also be added to folders or other content areas within your Blackboard course.