Skip to end of metadata
Go to start of metadata
Step 1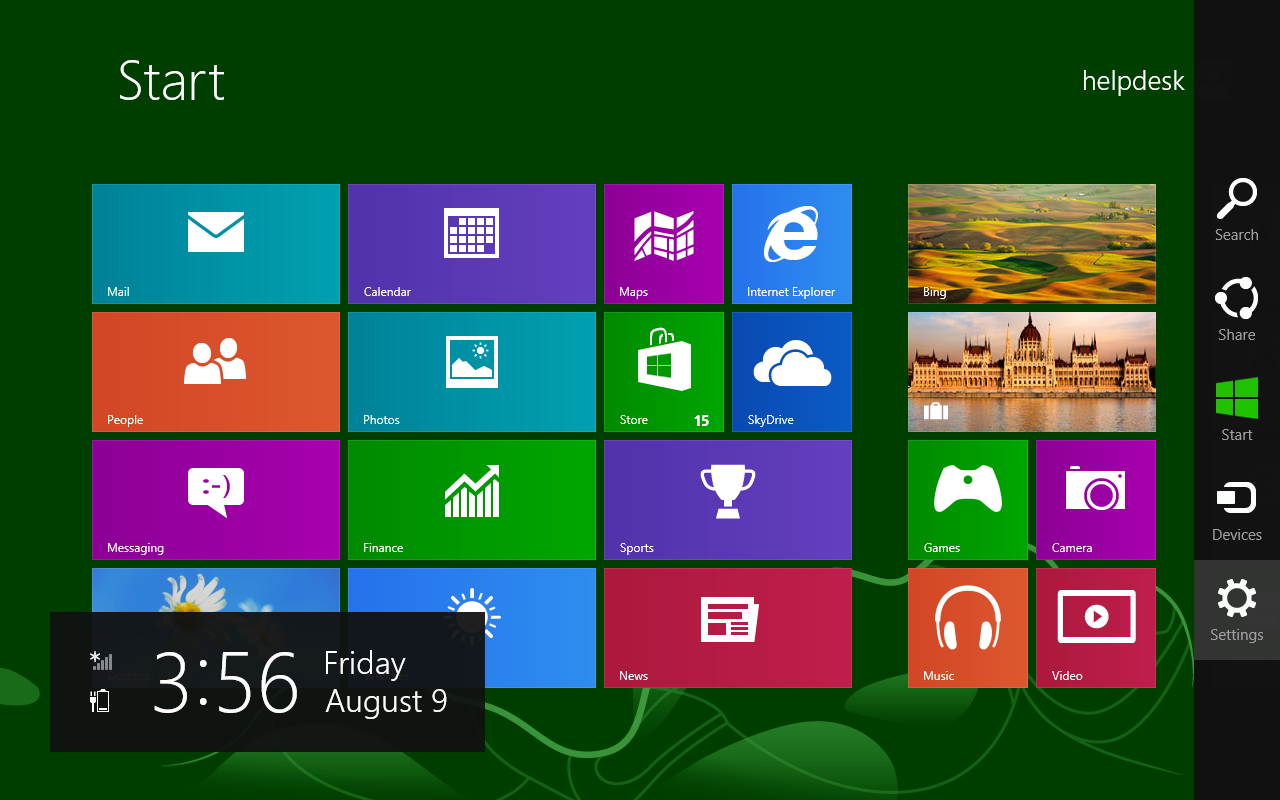 Click on Settings in the side menu.
Step 2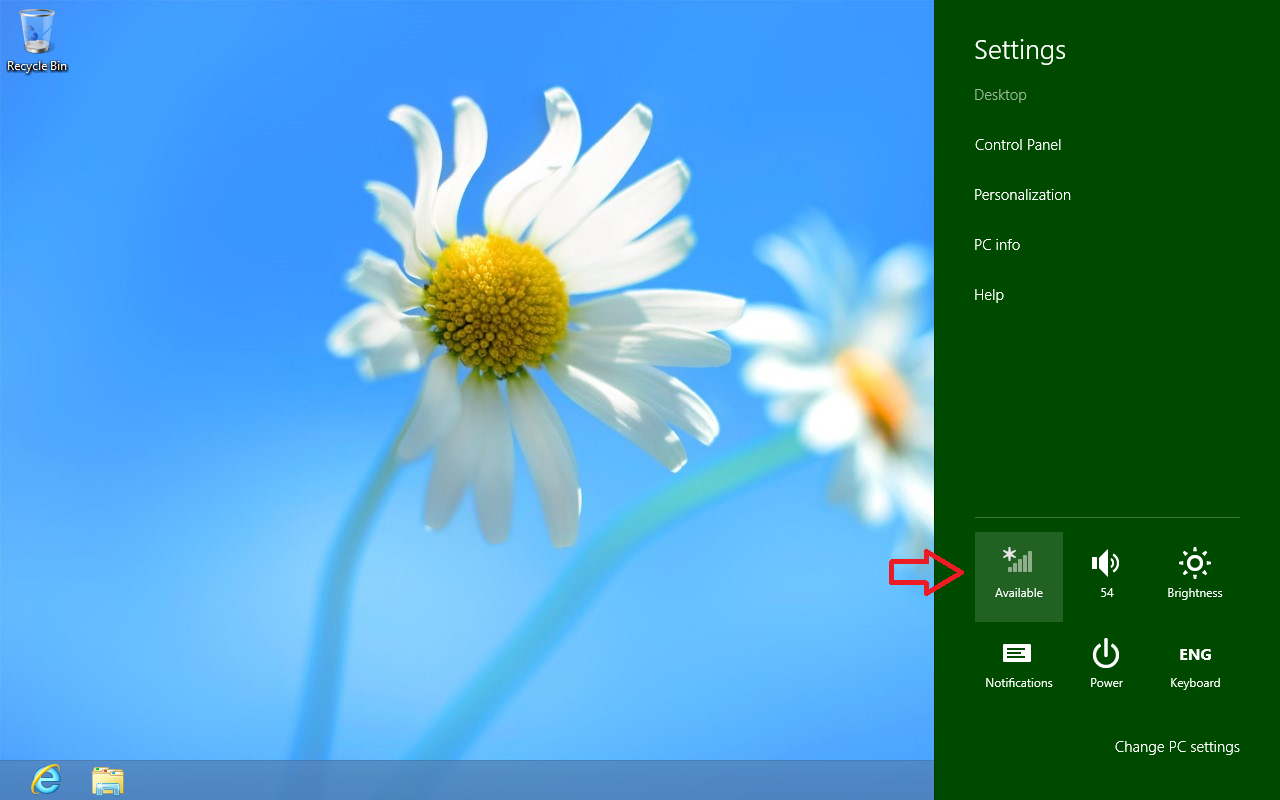 Select the wireless icon.
Step 3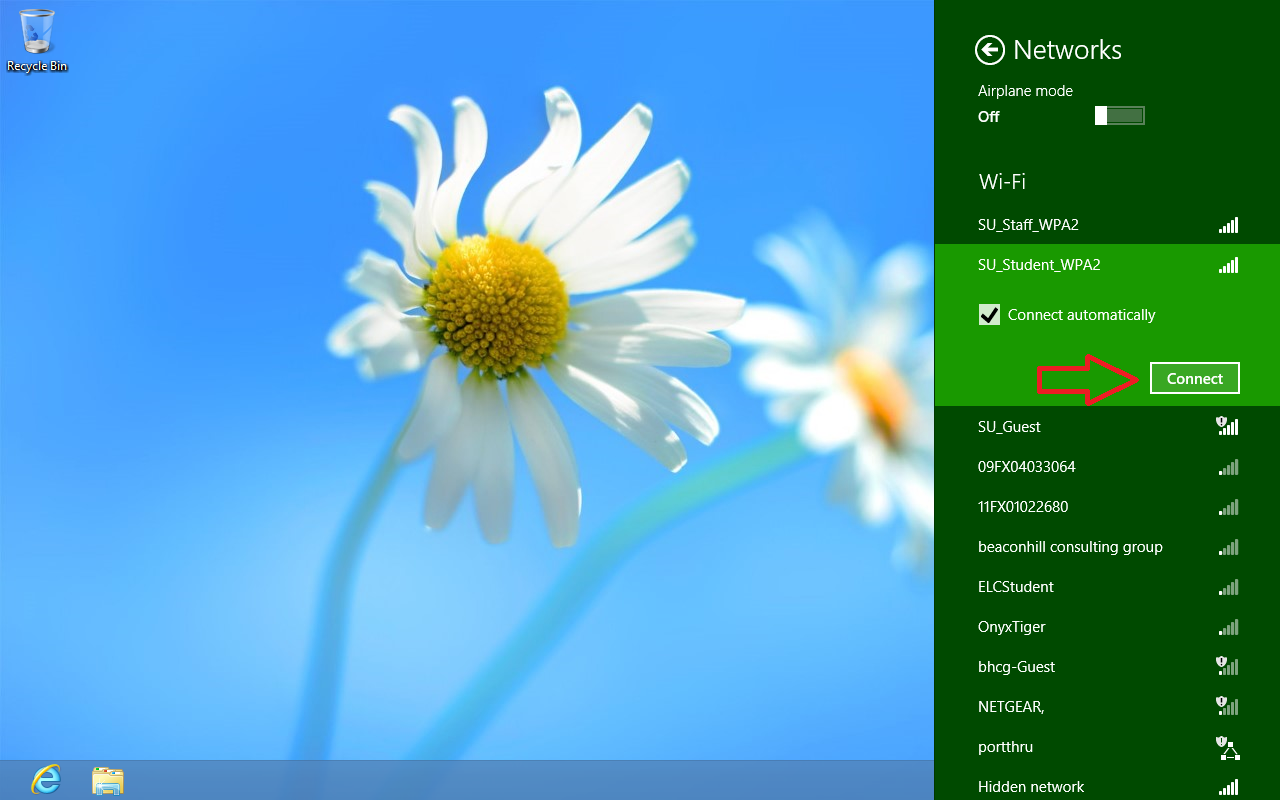 Select the network SU_Student_WPA2 or  SU_Staff_WPA2 and Click Connect.
Step 4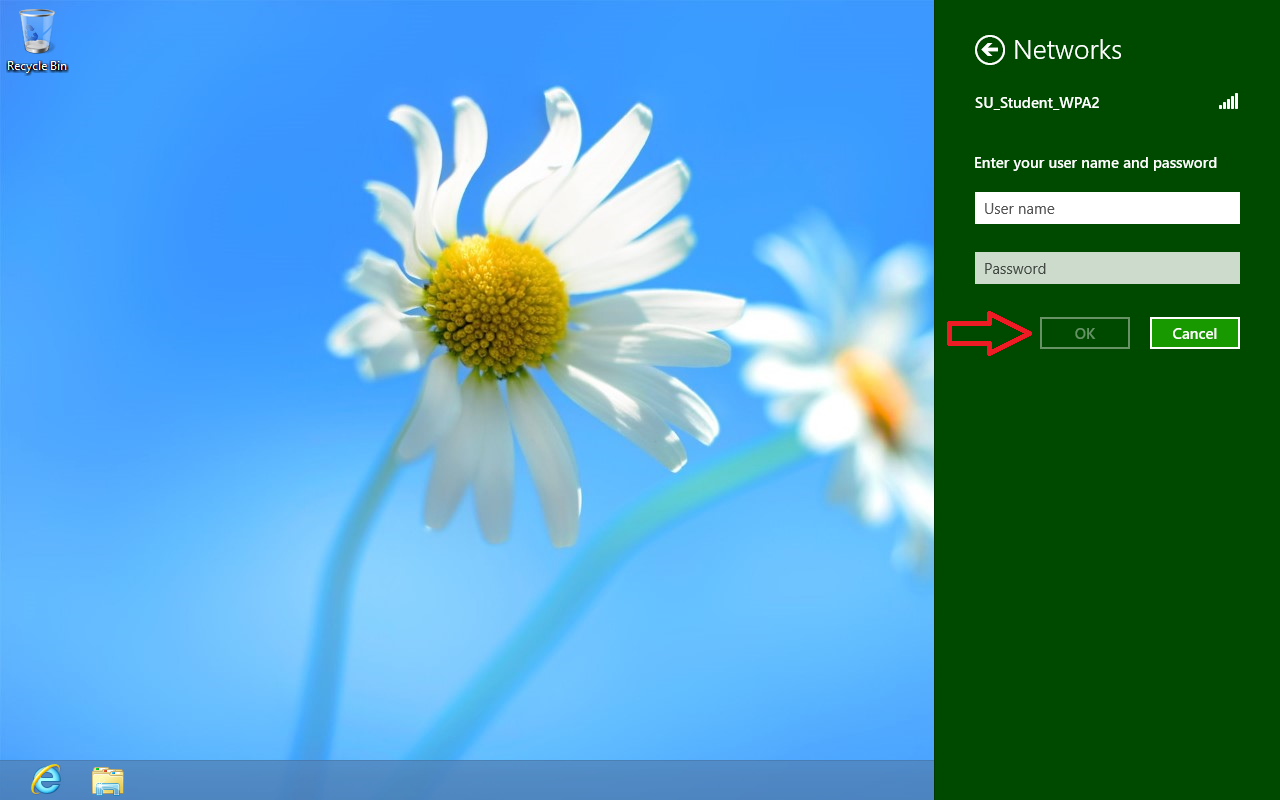 Enter your User name and Password (Your username will be the first part of your email account without the @Suffolk.edu) and click on OK.
Step 5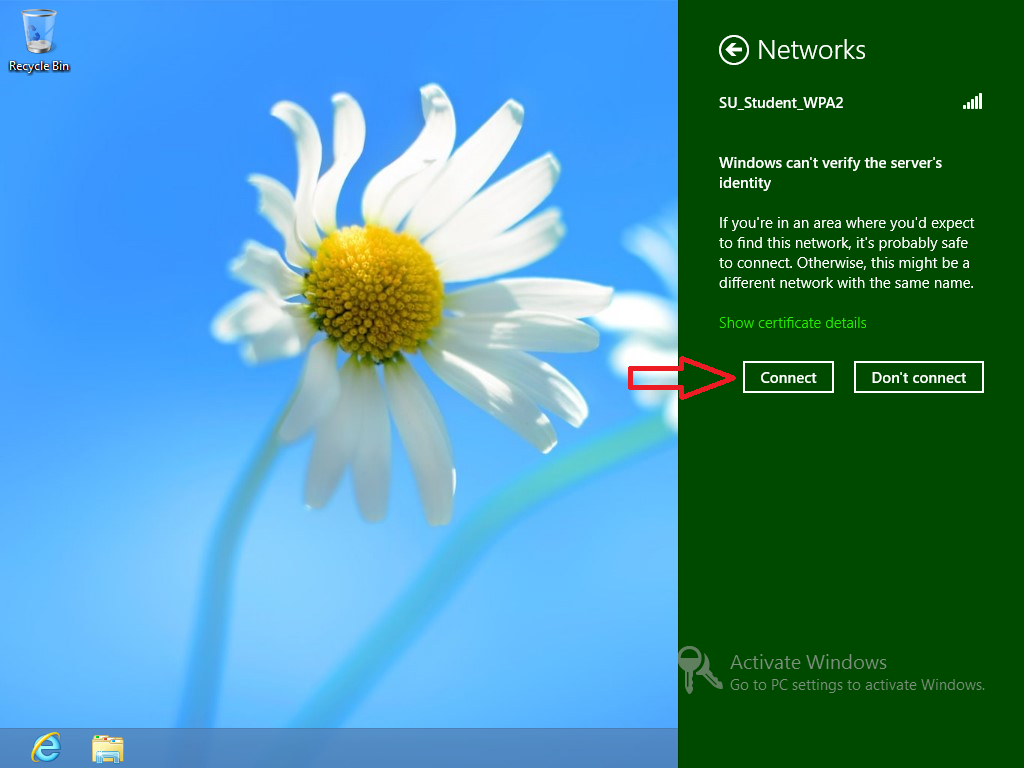 Click Connect when the "Windows can't verify the server's identity" message appears.
Finished!                                   
You should now be connected to the SU_Student_WPA2 or SU_Staff_WPA2 wireless network.
If you are still unable to connect after following the above instructions, please contact the Help Desk at (617) 557-2000 or email helpdesk@suffolk.edu, Mon – Fri, 8:30AM – 8:00PM.