Skip to end of metadata
Go to start of metadata

This lesson covers seeing the Student View of any course page.
1. Navigate to the area for which you would like to see the Student View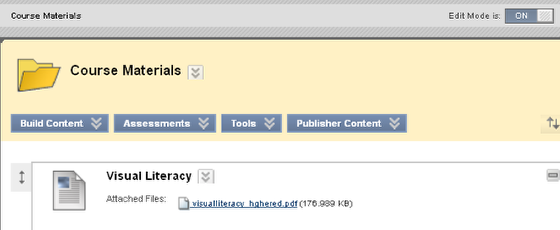 2. Turn Edit Mode to the OFF position. What appears is the Student View.

Note: All instructor controls, arrows and contextual menus are absent in this position. However, instructors still have access to the Course Management menu in the lower left of the screen. To reveal instructor controls again, toggle Edit Mode to the ON position.