Skip to end of metadata
Go to start of metadata

Email and Messages are two methods for communicating with students; one is recommended, the other is not.
1. Log into your course and click on Tools in the Course Menu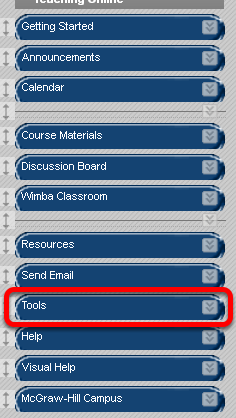 2. Note that both Messages and Send Email are available tools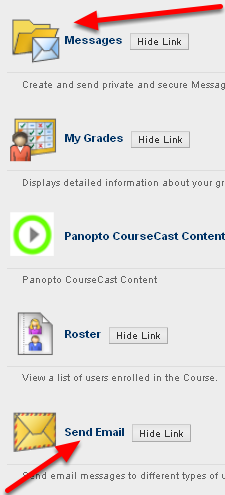 3. Click the Hide Link next to the Messages Tool

Since this tool does not send messages outside of Blackboard, many times students don't get a message because they haven't logged in to Blackboard.
NOTE: Hiding the link makes the tool invisible to students. With your Edit Mode button On, you will see it listed, but students will not.
4. Use the Send Email Tool

This is the preferred tool since it will send your messages to the student's Suffolk email account.
NOTE: You may want to add the Send Email tool as a separate link to your Course Menu. (See Adding New Links to the Course Menu)