Skip to end of metadata
Go to start of metadata

This lesson will walk you through how to record on your mobile iPhone or iPads device using Panopto CourseCast, but without Internet access.
NOTE: Panopto Coursecast is currently only supported on the iOS platforms. Support for Droid platform is planned for a future release.
1. To record offline using a mobile device, you must log in online at least once to enable offline recording
2. Once logged in to Panopto CourseCast, click on the Settings tab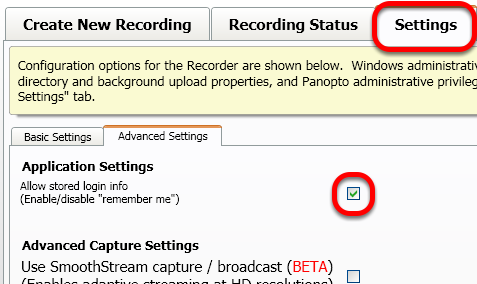 NOTE: Make sure the "Remember Me" box is checked.
3. When you are finished with the Panopto recorder, close the application and do not log out
NOTE: If you log out, you won't be able to record offline
4. Open Panopto CourseCast on your mobile device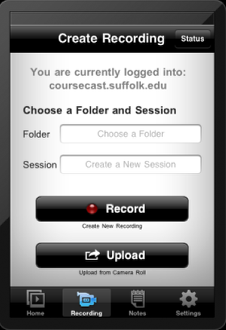 5. If you try to select a folder to record in to, nothing will appear because you are offline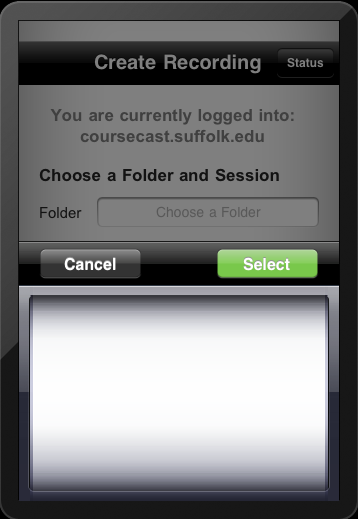 NOTE: Select Cancel and return to the primary Recording screen
6. Select Record without choosing a Folder or Session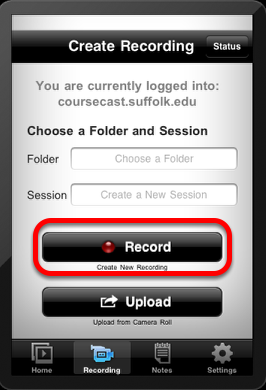 7. Once your recording is complete, you can just leave it on your device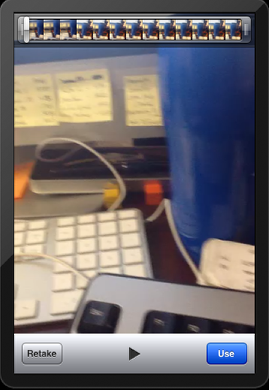 NOTE: Once you have Internet connection again, you can select Use
8. At this point you can select a Folder and create a Session name