Skip to end of metadata
Go to start of metadata

This lesson will walk you through logging in to Panopto CourseCast on either an iPhone or an iPad mobile device.
NOTE: Panopto Coursecast is currently only supported on the iOS platform. Support for Droid platform will be a future release.
You must be a authorized user of CourseCast on the desktop in order to use the mobile version of the software. If you are not, please contact us.
1. Download the Panopto application from the App Store
2. Type in the name of your Panopto server and hit 'Continue'.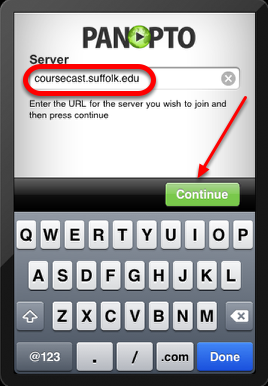 3. Select 'Panopto Login' and then hit 'Select' to Login.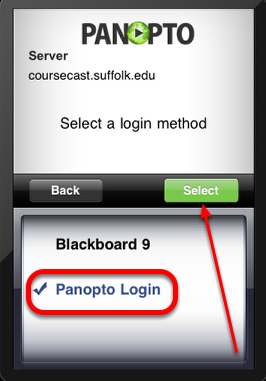 4. Use the same username and password that you use in the desktop Panopto Recorder and click Log In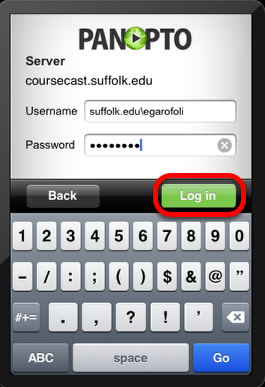 NOTE: Remember to preface your username with *suffolk.edu*
Go on to the tutorial, " Recording with Coursecast Mobile"