Skip to end of metadata
Go to start of metadata
 Landing Screen: TSE Applications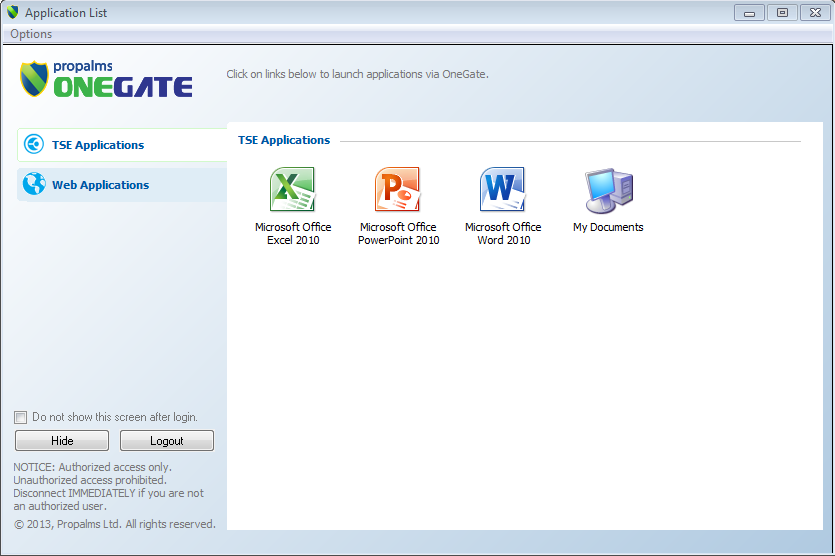 This is the screen you will see after you have successfully logged in to the remote access system. You will see whatever applications are available to you through remote access.  Choose the application or folder you want to use by double clicking on it. In this example we will open the My Documents folder.
Application launch in progress
When you click on an application a few windows will automatically open and close as the connection is made and the application is launched. You will see these application launch in progress windows whenever launching any application or folder. It may take a few minutes for the process to finish, depending on your internet connection speed and in the case of My Documents, the size of the folder.
My Documents window opens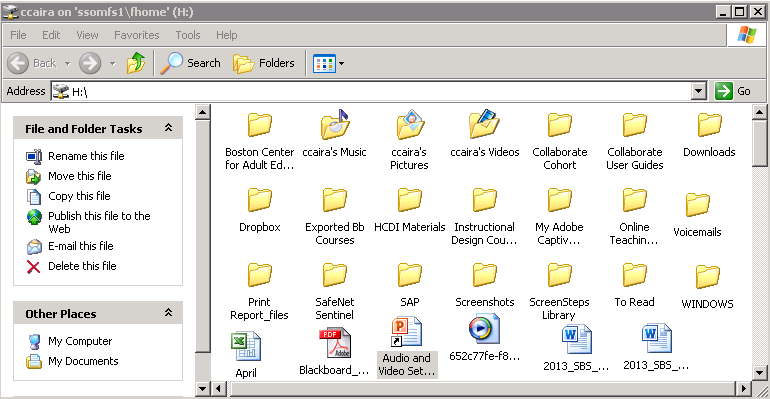 After the system completes its launch process, you will be presented with the application you selected. You can now work within your My Documents folder. You can create new files, edit existing files, and delete files. All work is saved within the My Documents folder.
NOTE: All of the work you do through the remote access system is saved to university servers. This ensures that the changes you make off campus are available to you when you come back on campus.
If you edit, delete or create a file in My Documents, you are making those changes directly to your My Documents folder on campus.