Skip to end of metadata
Go to start of metadata

This lesson will show you how to download academic use only software available to students and faculty in the ISOM department via the MSDN Academic Alliance annual membership program.
1. Complete your registration by clicking on the link that was emailed to you

Please note that your link will be different from the one above, as it is specific to your user name and email address.
2. Complete the form and click Register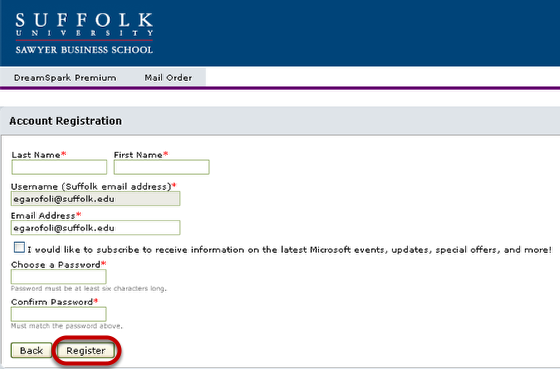 3. Click Start Shopping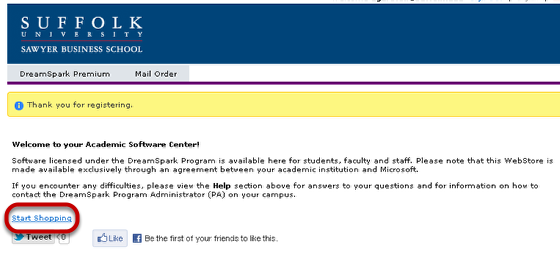 4. Click on the software you want to order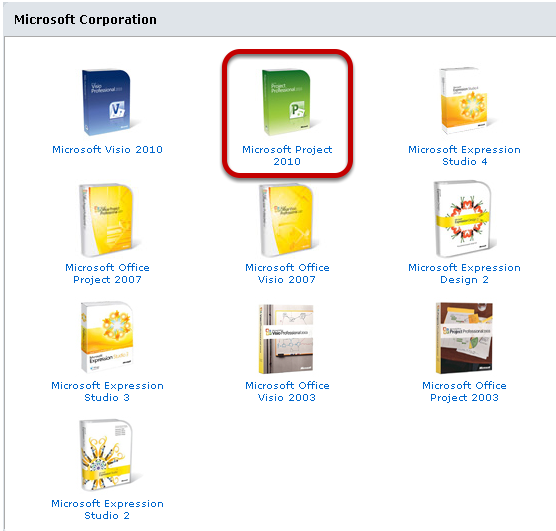 5. Add it to your shopping cart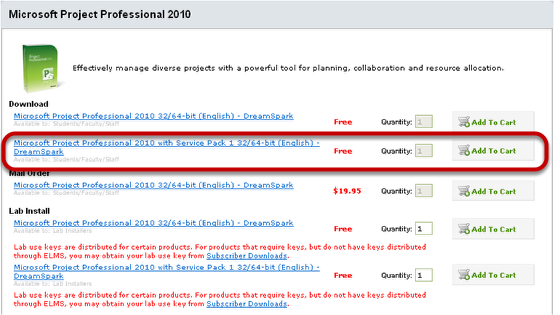 6. Sign in if you haven't already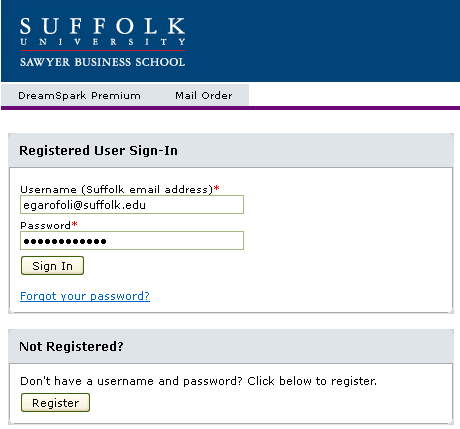 7. Click Check Out or Continue shopping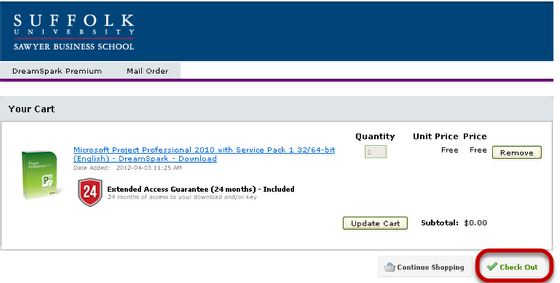 8. Accept the subscription agreement at the bottom of this page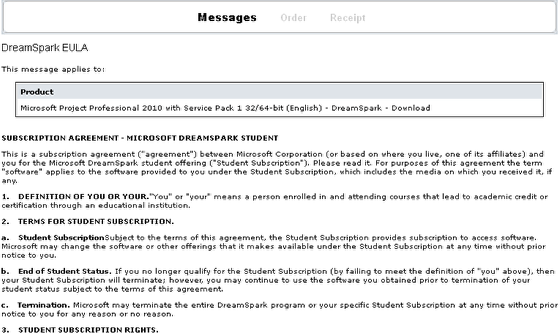 9. Click Proceed with Order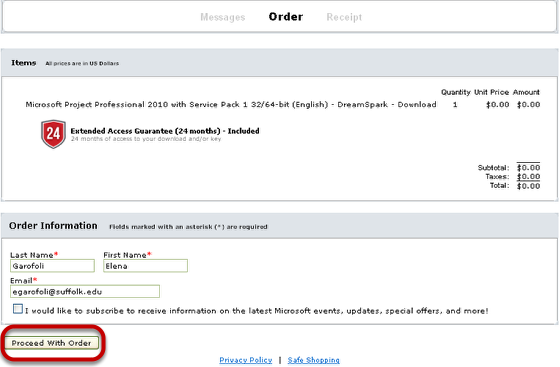 10. Click Start Download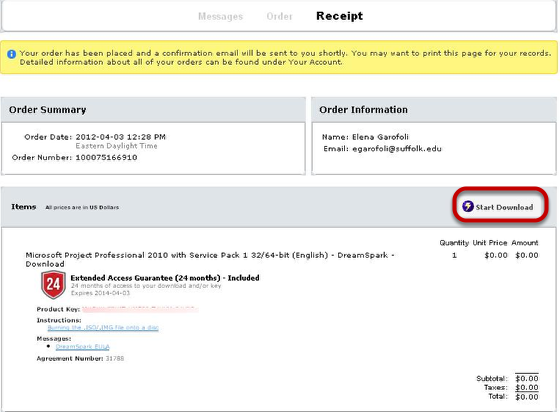 You will also receive an email receipt of this transaction that includes a link for help should you need it.
11. Follow the steps below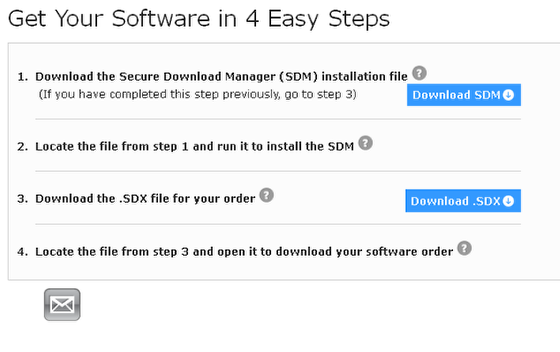 12. Click the Launch button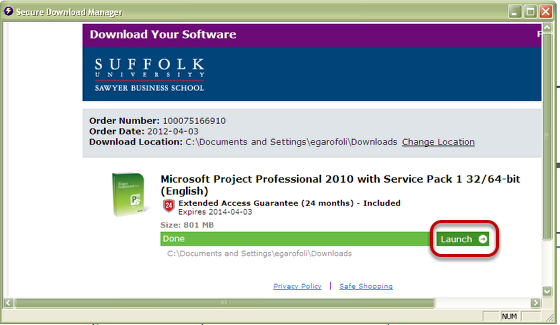 13. An .iso or .img will download

If you do not already have an application to burn files onto a DVD, you will need to download a freeware version. You can download Active@ISO Burner at http://software.lsoft.net/IsoBurner-Setup.exe. Click Save File, then open and install the application.
Note: Files are frequently downloaded to C:\temp or your downloads folder.
14. Run your burner software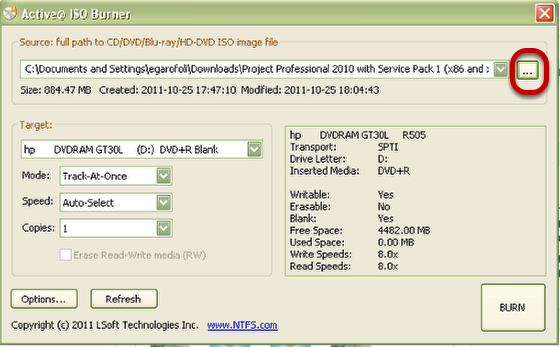 Click in the box circled in red to find and select the ISO or IMG file you downloaded. This example references the Active IsoBurner software.
15. Click Burn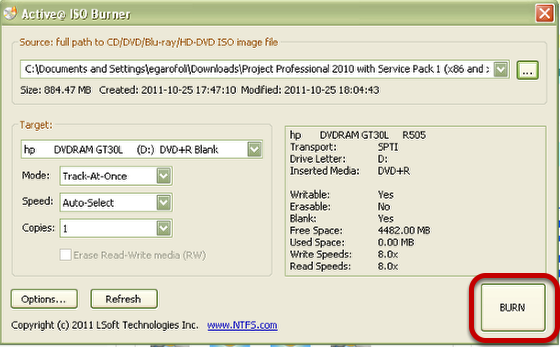 Make sure you have the DVD in the drive.
16. Progress is displayed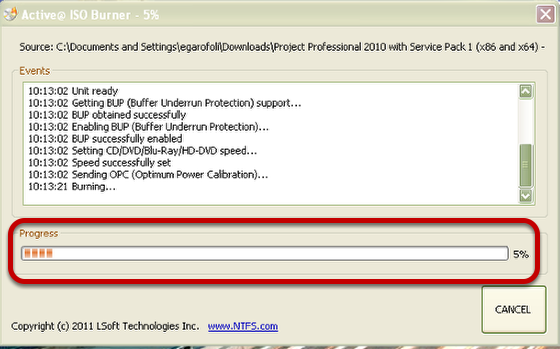 17. When the disk is ejected, close the program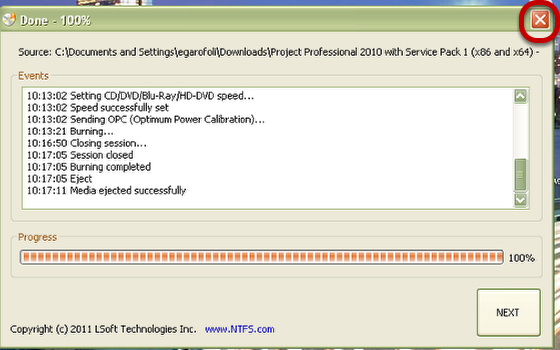 You now have a copy of the software and are ready to install it. Go to the lesson, How do I install the software in the MSDNAA program?