Skip to end of metadata
Go to start of metadata

Blackboard gives you the capability to set up a different start page rather than Announcements
1. Log into the course - the first screen that opens up is your landing page

NOTE: You can see that the current start page is the "Announcements".
2. Go to the Control Panel, click on Customization, and then Teaching Style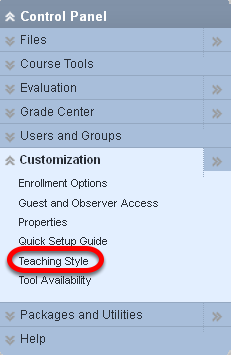 3. Scroll down to Select Course Entry Point and click the drop down arrow

4. Choose an alternate entry point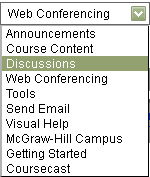 NOTE: The choices are based on all of the course elements in your course that are listed in your course menu.
5. Click Submit

6. You'll get a notice at the top of the page indicating Success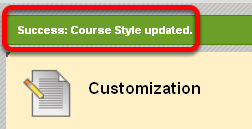 7. When you next login to your course, you will notice that the course opens to the page you selected

8. The last step you may want to undertake is to change the order of your course menu on the left so that "Discussions" is at the top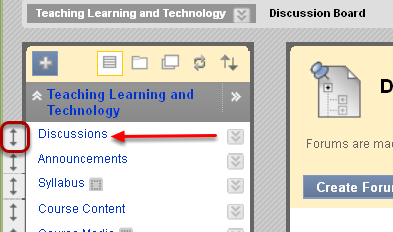 NOTE: Remember that you can easily change the order of the course elements by moving the cursor to the left of your course link (Discussions), and dragging it to the top.