Skip to end of metadata
Go to start of metadata

YouTube videos are considered to be a kind of Blackboard content called a "Mashup". This lesson covers browsing and adding videos from the popular video hosting and sharing site, YouTube
1. Choose YouTube Video from the Build Content menu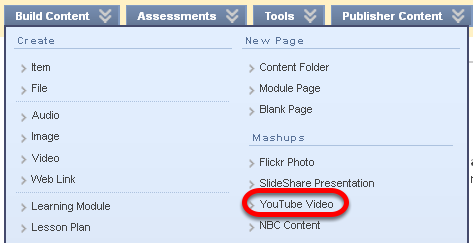 2. Put in your Search Terms, Determine Your Criteria, then click Go

NOTE: Select English if you are only want videos in this language. It will narrow your search and make it quicker.
2. To Preview the Video, click Preview

3. Close the Preview by clicking the X in the upper right corner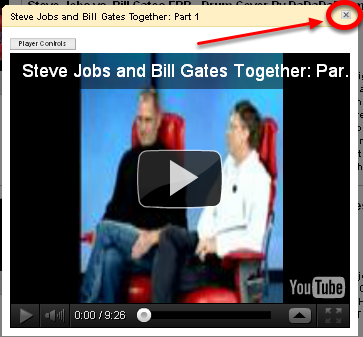 4. To Select a Video, Click Select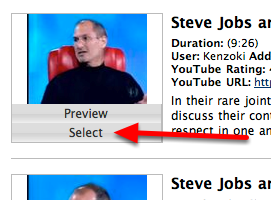 5. Add any desired text to appear below the video

6. Choose your options, such as the View size and YouTube information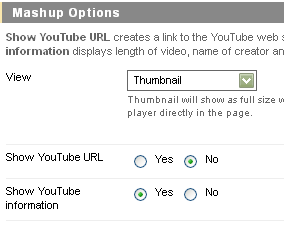 NOTE: Thumbnail is the default View option, which gives a smaller sized video which pops out for students to watch, similar to the Preview mode during the initial search. _Embed Vide_o displays the full video within the Blackboard page.
7. Attach or Link to content as desired

8. Choose the Options you prefer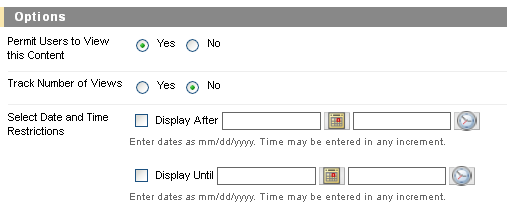 9. Click Submit

NOTE: If you wish to see what the video will look like on the page, select Preview first.
10. Your Video Appears in the Course Content