This Quickstart Guide will help you to connect to WPA2, Suffolk University's secured wireless Network for faculty, staff and students. Students will need their Suffolk username and password to access SU_Student_WPA2. Faculty and staff must use their Suffolk desktop username and password to access SU_Staff_WPA2.
 
Step 1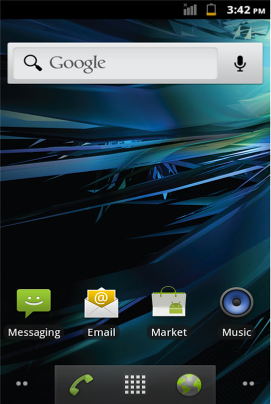 At the Home screen click the menu key.
Step 2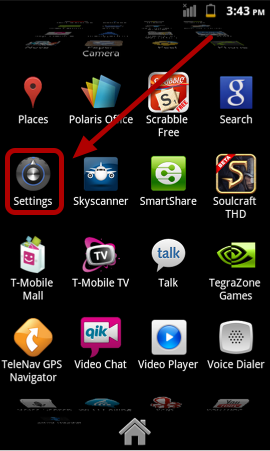 Select Settings
Step 3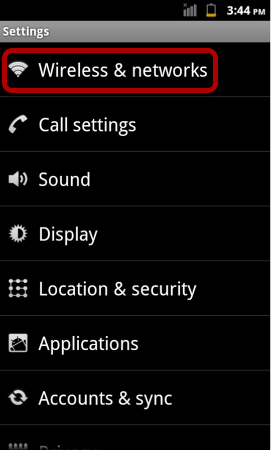 Select Wireless & networks
Step 4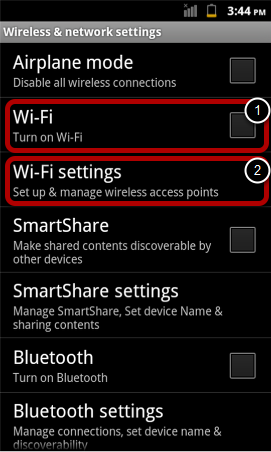 Turn on Wi-Fi
Click into Wi-Fi settings.
Step 5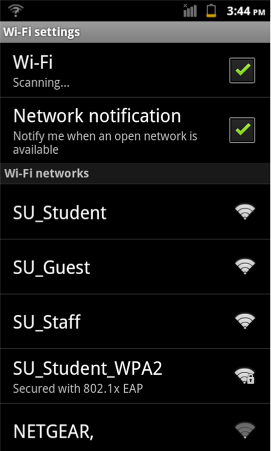 Now scroll down until you see Add Wi-Fi network.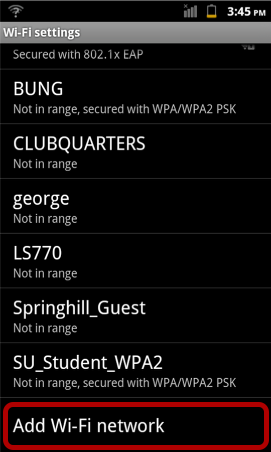 Select Add Wi-Fi network.
Step 6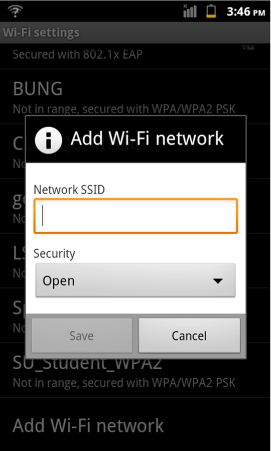 In the Network SSID input the either SU_Student_WPA2 or SU_Staff_WPA2.
Step 7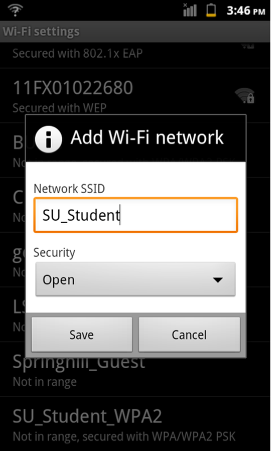 Click the down arrow on Security it will bring you into the following screen below.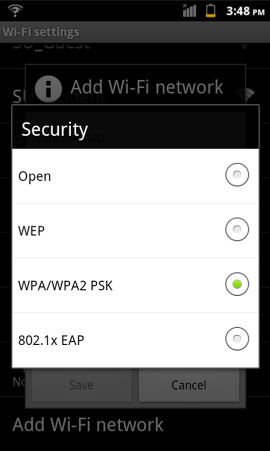 Choose the WPA/WPA2 PSK option.
Step 8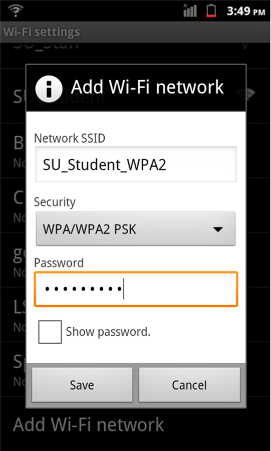 Input your email Password and hit Save.
Step 9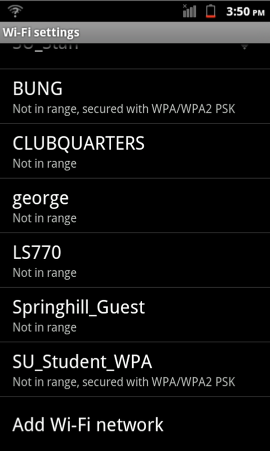 You will be returned to the Wi-Fi settings screen.
Hold down on SU_Student_WPA2 and select Modify network.
Step 10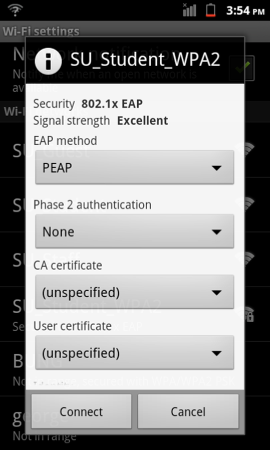 Pull down the Phase 2 authentication menu option.
Step 11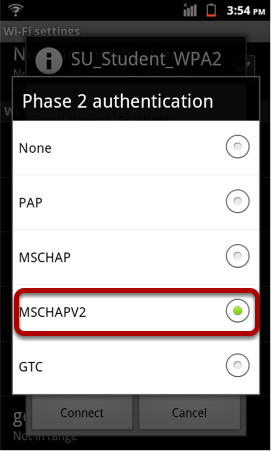 Select the MSCHAPV2 option.
Step 12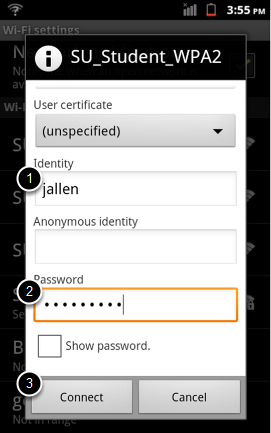 Under Identify enter your Suffolk University email username (without the @suffolk.edu)
Under Password, enter your email password.
Select Connect and you will return to the Wi-Fi settings screen.
Step 13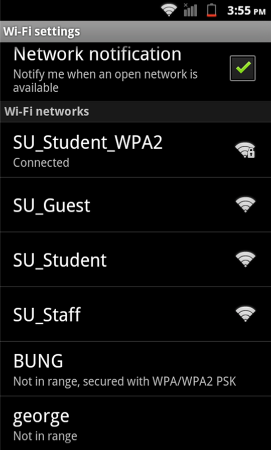 Select SU_Student_WPA2 (or SU_Staff_WPA2) to connect and you will be connected to the wireless.
Finished!
You should now be connected to the SU_Student_WPA2 or SU_Staff_WPA2 wireless network.
If you are still unable to connect after following the above instructions, please contact the Help Desk at (617) 557-2000 or email helpdesk@suffolk.edu.