Download the remote access desktop client

Go to http://www.propalms.com/download/clients/onegate/40/VPNClientSetup.exe This dialog box will appear. Click Run to launch the setup wizard.
Start the Setup Wizard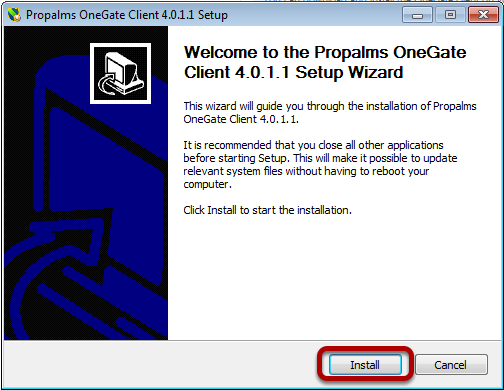 Click Install. The installation should only take a few seconds to complete.
Finish the install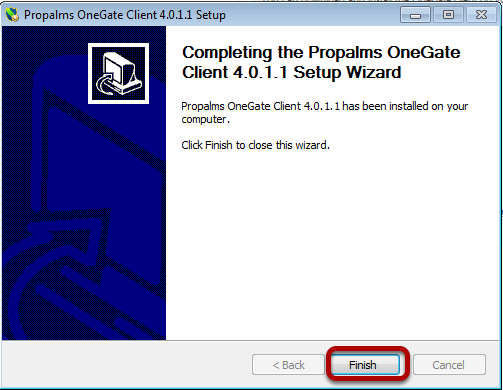 Click Finish. The wizard dialog box will disappear.
Confirm installation

There should be a Propalms OneGate icon on your desktop. This is where you will launch remote access from now on.