Skip to end of metadata
Go to start of metadata

This lesson illustrates how to record on your mobile iPhone or iPad device using Panopto CourseCast.
NOTE: Panopto Coursecast is currently only supported on the iOS platforms. Support for Droid platform is planned for a future release.
1. To create a recording, click the 'Recording' button at the bottom of the page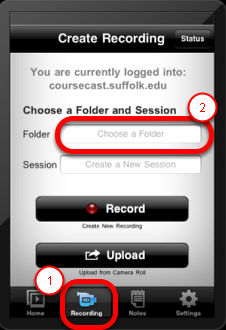 NOTE: Then click 'Choose a Folder'
2. Scroll through your available folders, choose a folder, and then click 'Select'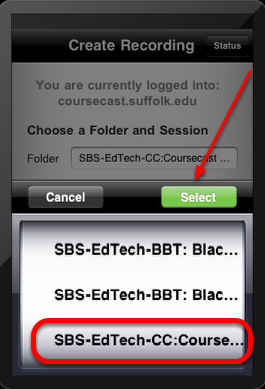 NOTE: You are not able to create a new folder while using CourseCast Mobile. You can select from among that you have already created and to which you have access.
3. Click in the 'Session' field and type a name for a new session, followed by "Done"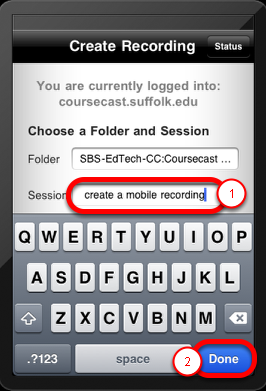 4. Once a folder and session are selected, you can click 'Record' to begin recording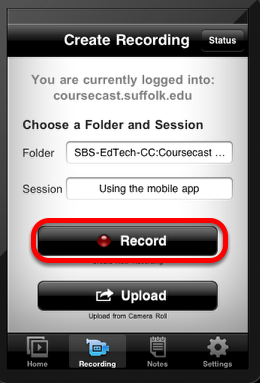 5. Once finished recording, you may preview the video by clicking play, or 'Use' if the video is acceptable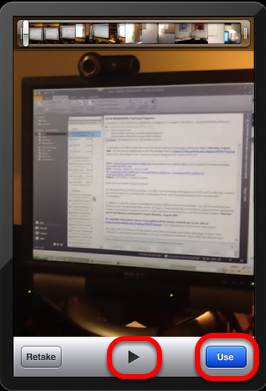 NOTE: You can click 'Retake' to shoot the video again
6. After selecting "Use", click 'Start Upload' to upload your video to the Panopto server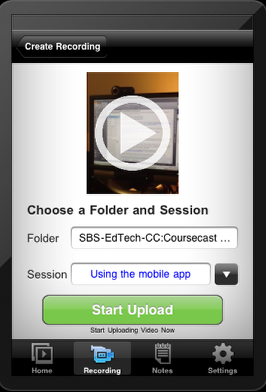 7. You can view the progress while it uploads to the server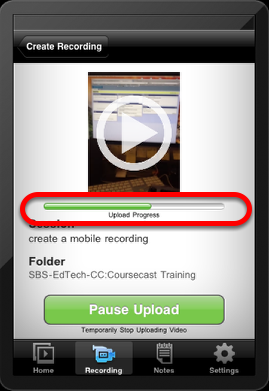 8a. Once you have finished your recording, you can click "Recording Status"
9. Clicking "Recording Status" allows you to view the status as it uploads to the server