Skip to end of metadata
Go to start of metadata
 
This Quickstart Guide will help you to connect to WPA2, Suffolk University's secured wireless Network for faculty, staff and students. Students will need their Suffolk username and password to access SU_Student_WPA2. Faculty and staff must use their Suffolk desktop username and password to access SU_Staff_WPA2.
 
University Computer Policy
Before You Begin
These instructions assume you have a computer running Windows XP Professional with at least Service Pack 2 (right click My Computer and click properties to check) and an installed wireless network interface card (NIC) which supports WPA encryption (most do except for some older models).
Step 1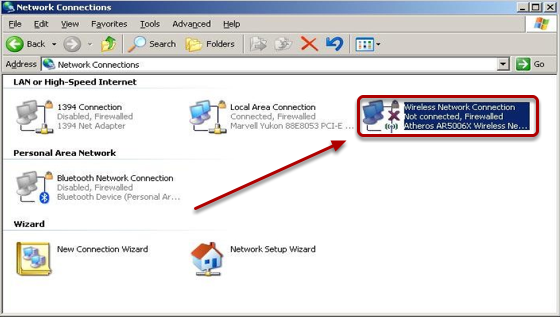 Go to Start > Control Panel > Network Connections, select your wireless network connection, right click on it and select Properties.
Step 2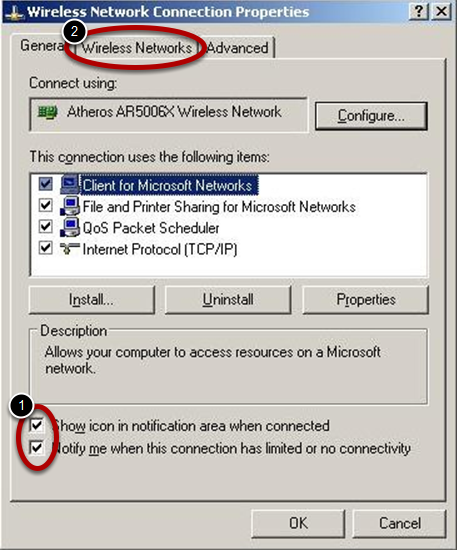 On the Wireless Network Connection Properties window, ensure that the two check boxes at the bottom are checked.
Select the Wireless Networks tab.
Step 3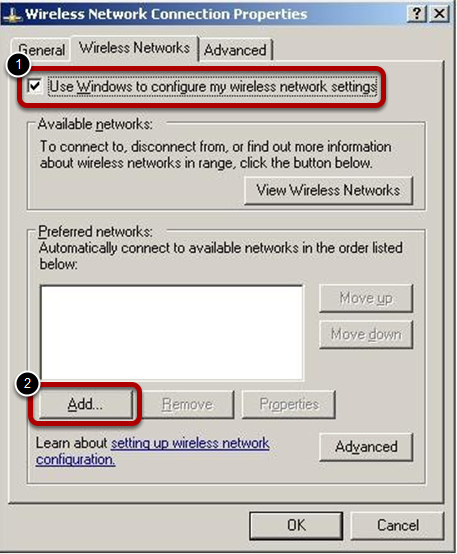 Under the Wireless Networks tab, ensure the Use Windows to configure my wireless network settings box is checked.
Click Add.
Step 4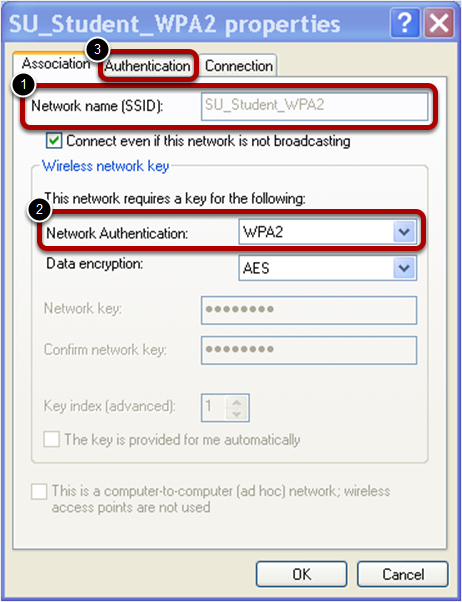 Add SU_Student_WPA2 or SU_Staff_WPA2 to the Network name (SSID) field.
Select "WPA2" as the Network Authentication and "AES" for the Data Encryption.
Click the Authentication tab.
Step 5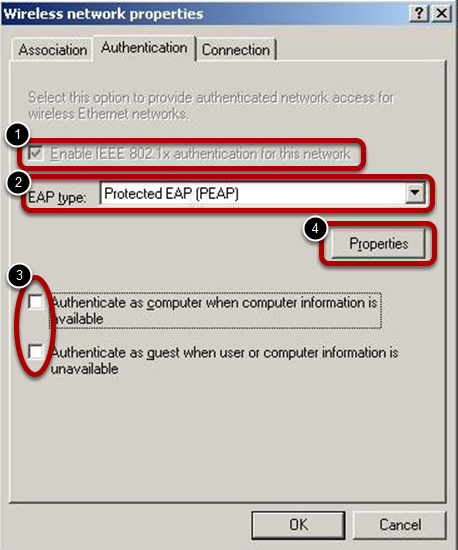 Under the Authentication tab,
If selectable, select Enable IEEE 802.1x authentication for this network
Select _"Protected EAP (PEAP)" as the _EAP type.
Make sure ALL THE OTHER BOXES ARE UNCHECKED
Click Properties.
Step 6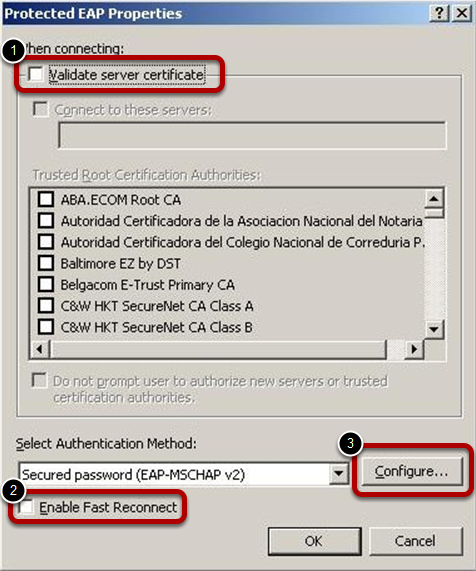 Under Protected EAP Properties, your screen should look as above.
If checked, uncheck Validate server certificate
If checked, uncheck Enable Fast Connect
Click Configure
Step 7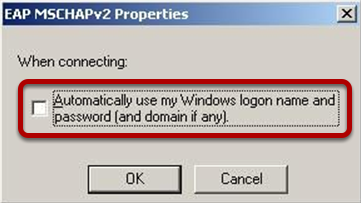 Uncheck Automatically use my Windows logon name and password (and domain if any) is checked
Click OK.
Step 8
Click OK on all open windows until you are at the Network Connections window (shown in step 2)
Connecting

Once you have successfully connected, you have to login, you will see the following balloon in the bottom right-hand corner of your screen. Click on this balloon.
Note: If you do not see this balloon, right click the wireless network connection, (shown in step 1) select "Disable" and then "Re-enable". If still no balloon, double check your settings.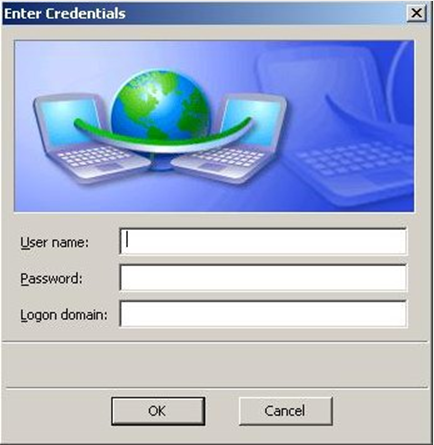 When you connect to the wireless network for the first time with Windows XP, you will be prompted for your user credentials. XP will save the credentials you supply and use them for all future connections to the network.
After clicking the balloon, enter your login credentials. Enter your Suffolk username (email address without the @suffolk.edu) and password in the appropriate boxes.
The Logon Domain box should be left blank.
Click Ok.
Finished!
You should now be connected to the SU_Student_WPA2 or SU_Staff_WPA2 wireless network.
If you are still unable to connect after following the above instructions, please contact the Help Desk at (617) 557-2000 or email helpdesk@suffolk.edu.
Notes
You should not need to enter your credentials on subsequent connections to SU_Student_WPA2 or SU_Staff_WPA2 unless you change your password.