Anchor
| | |
| --- | --- |
| | Start ScreenSteps Content |
| | Start ScreenSteps Content |
Section
Column
Panel
 
This Quickstart Guide will help you to connect to WPA2, Suffolk University's secured wireless Network for faculty, staff and students. Students will need their Suffolk username and password to access SU_Student_WPA2. Faculty and staff must use their Suffolk desktop username and password to access SU_Staff_WPA2.
 
Column
Include Page
| | |
| --- | --- |
| | University Computer Policy statement |
| | University Computer Policy statement |
Step 1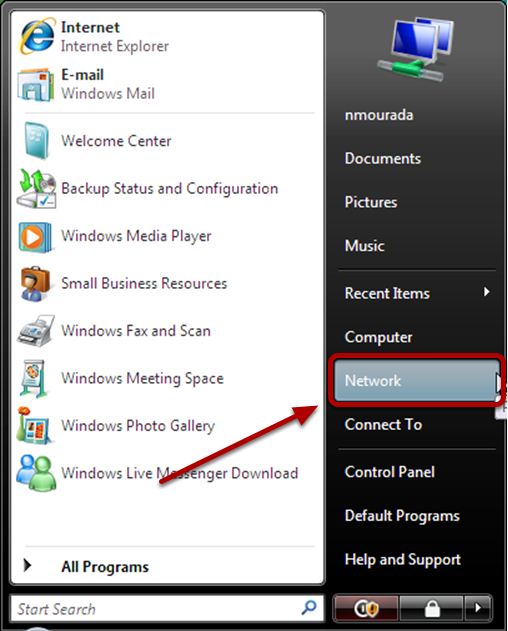 Click start to display your menu options and choose "Network"
Step 2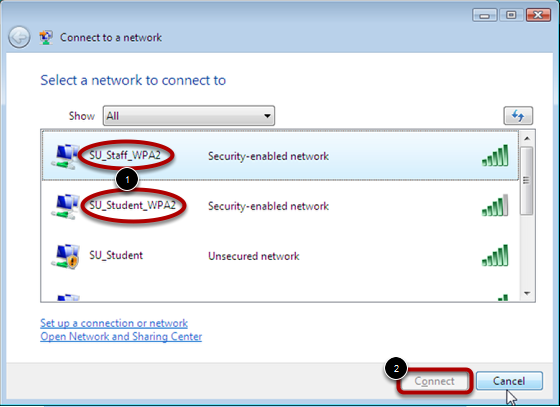 The "Connect to a network" dialog box appears. Click the network name, either SU_Student_WPA2 or SU_Staff_WPA2, and then click "Connect."
Step 3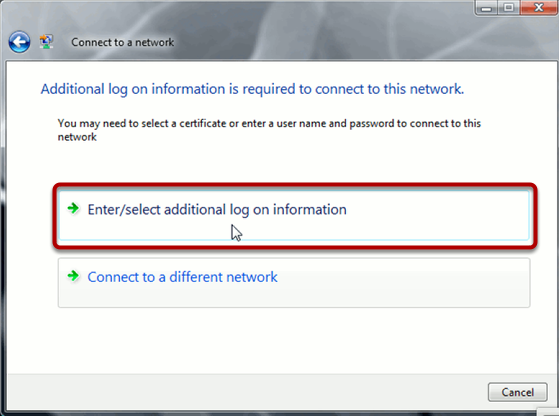 Click "Enter/select additional log on information" when prompted.
Step 4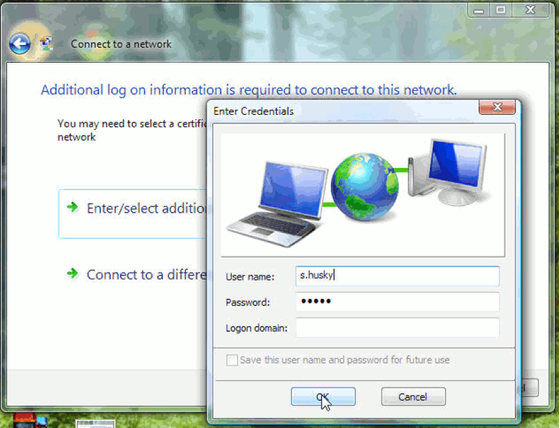 Enter your Suffolk University credentials if you are a student or your desktop credentials if you are a faculty or staff member. (Don't add anything in the Logon domain box.) Click "OK."
Step 5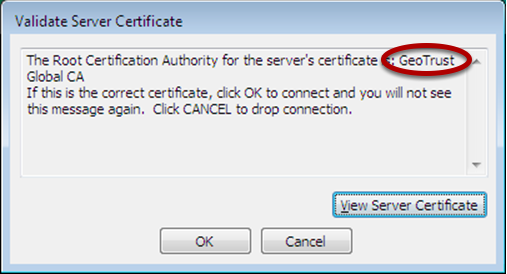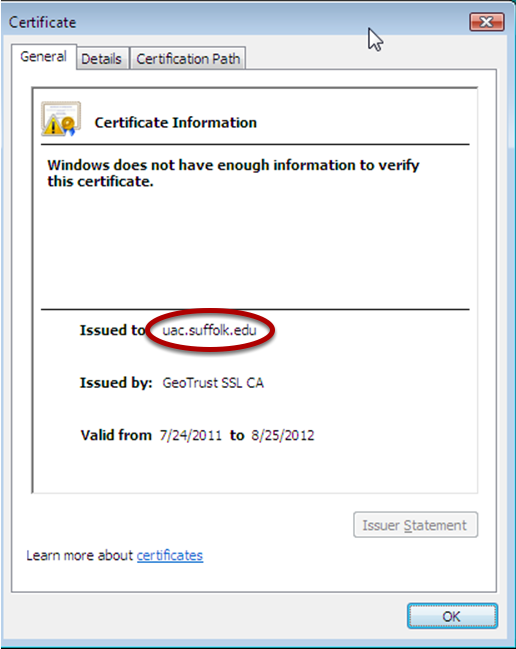 When the "Server Certificate" window appears, verify it says "GeoTrust" certificate and click on "View Server Certificate" and verify is says "uac.suffolk.edu" and then click "OK" and "OK".
Step 6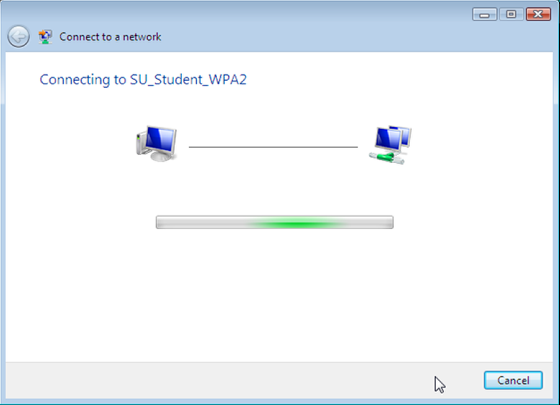 It will take a few seconds while the computer establishes a connection to SU_Student_WPA2 or SU_Staff_WPA2.
Step 7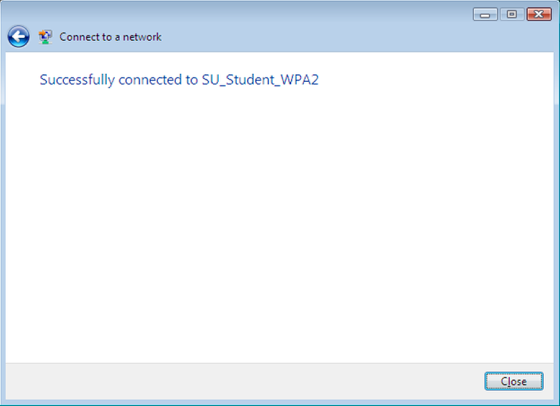 When the "Connection confirmation" page appears, make sure that the boxes next to "Save this network" and "Start this connection automatically" are checked if displayed. Then click the "Close" button. When you do this, you will automatically connect to SU_Student_WPA2 or SU_Staff_WPA2 whenever your computer detects it, so you will not have to repeat this process.
Step 8
Note: You may be prompted to customize the name for this connection. Follow the on screen directions to do so.
After following these steps, whenever your computer detects SU_Student_WPA2 or SU_Staff_WPA2 you will be able to connect automatically.
Finished!
You should now be connected to the SU_Student_WPA2 or SU_Staff_WPA2 wireless network.
If you are still unable to connect after following the above instructions, please contact the Help Desk at (617) 557-2000 or email helpdesk@suffolk.edu.
Anchor
| | |
| --- | --- |
| | End ScreenSteps Content |
| | End ScreenSteps Content |