...
These emails either include directions to reply with private information, or provide a link to a malicious web site to verify your account.  Emails claiming very sudden changes or those that use poor spelling and grammar are clear warning signs of a fraudulent phishing email.
RECENT PHISHING ATTEMPTS

Image Removed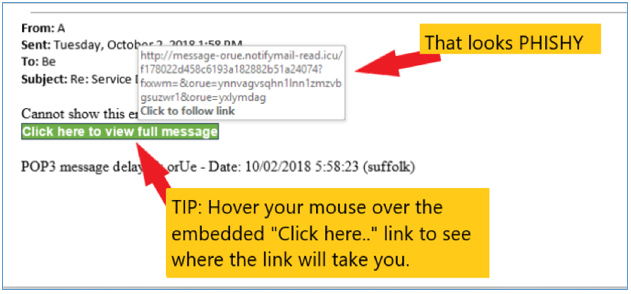 Image Added
Oct 2 - Notice the following phishy things:
...