Skip to end of metadata
Go to start of metadata

This lesson will guide you in adding Collaborate Web Conferencing directly to the Course Menu. All SBS faculty are advised to add a Collaborate tool link directly to the Course Menu.
1. Click on the Plus sign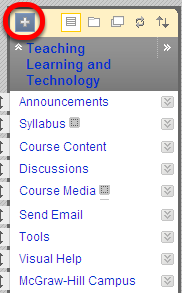 2. Select Tool Link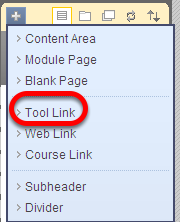 3. Add a name for the Tool link and select the Type as shown below, and check Available to Users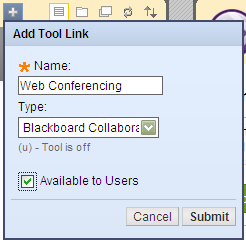 NOTE: Remember to click Submit
4. Once it appears at the bottom of the Course Menu, drag it to a location in the menu your prefer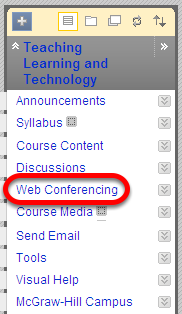 NOTE: You have created a link to Collaborate. Now you need to create the room (called session) itself.